All I was told was that we had to get up REALLY early one morning, it would still be dark and a massive adventure awaited. My travel companion was up to something, he had a surprise up his sleeve and was bursting with excitement, but I had no idea what it was. As we drove out into the middle of an open field, I started to see the outline of a handful of people and a massive woven basket the size of our vehicle. My jaw dropped once I realized what our sunrise was about to be… HOT AIR BALLOON over the Serengeti!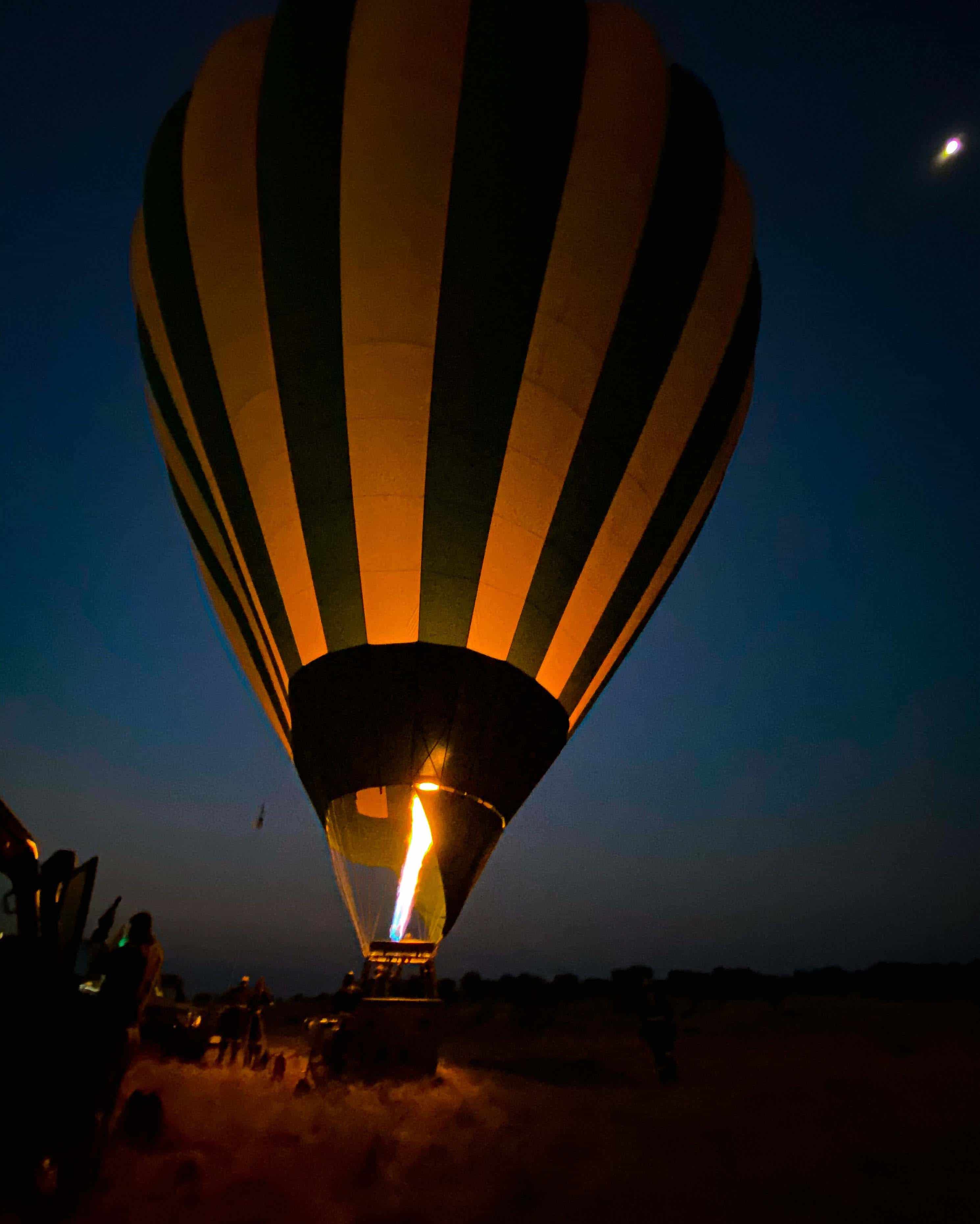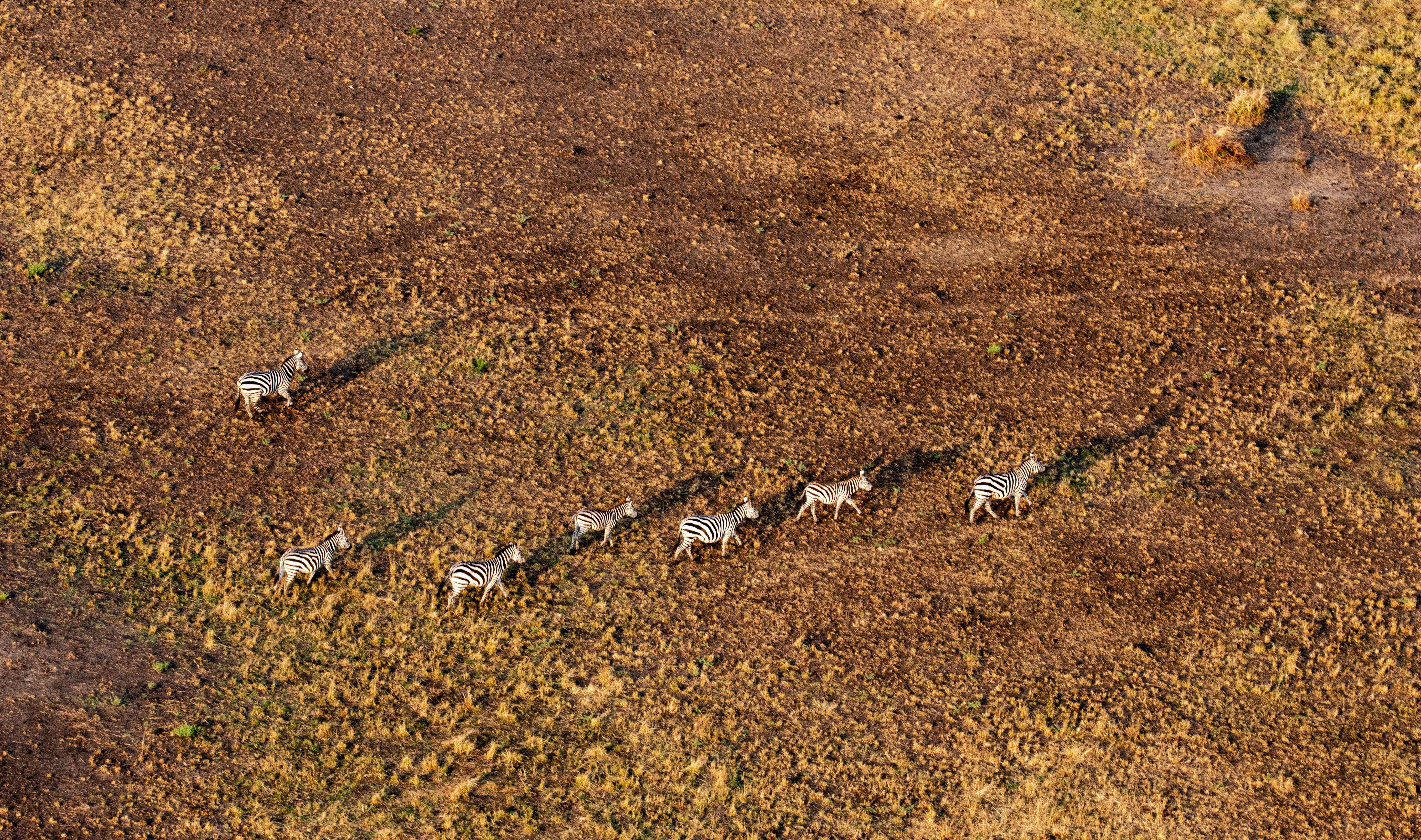 Ever since I was little, I had dreamed of seeing the great migration from up above. Never could I have imagined it would be happening at dawn as the colors of the skyline filled with oranges, pinks, purples and reds. The balloon began to fill with air, growing wider and wider and before I knew it, we were floating up towards the sky. There is a special kind of calmness that you feel when you drift over the vast landscape of the Serengeti. Time stands still and, for a moment, you become one with something so far greater than yourself.
We glided over pools of hippos, herds of elephants, galloping giraffes, and of course, thousands of wildebeest that speckled across the land. It felt as if you could touch the tops of the trees and see to the ends of the earth.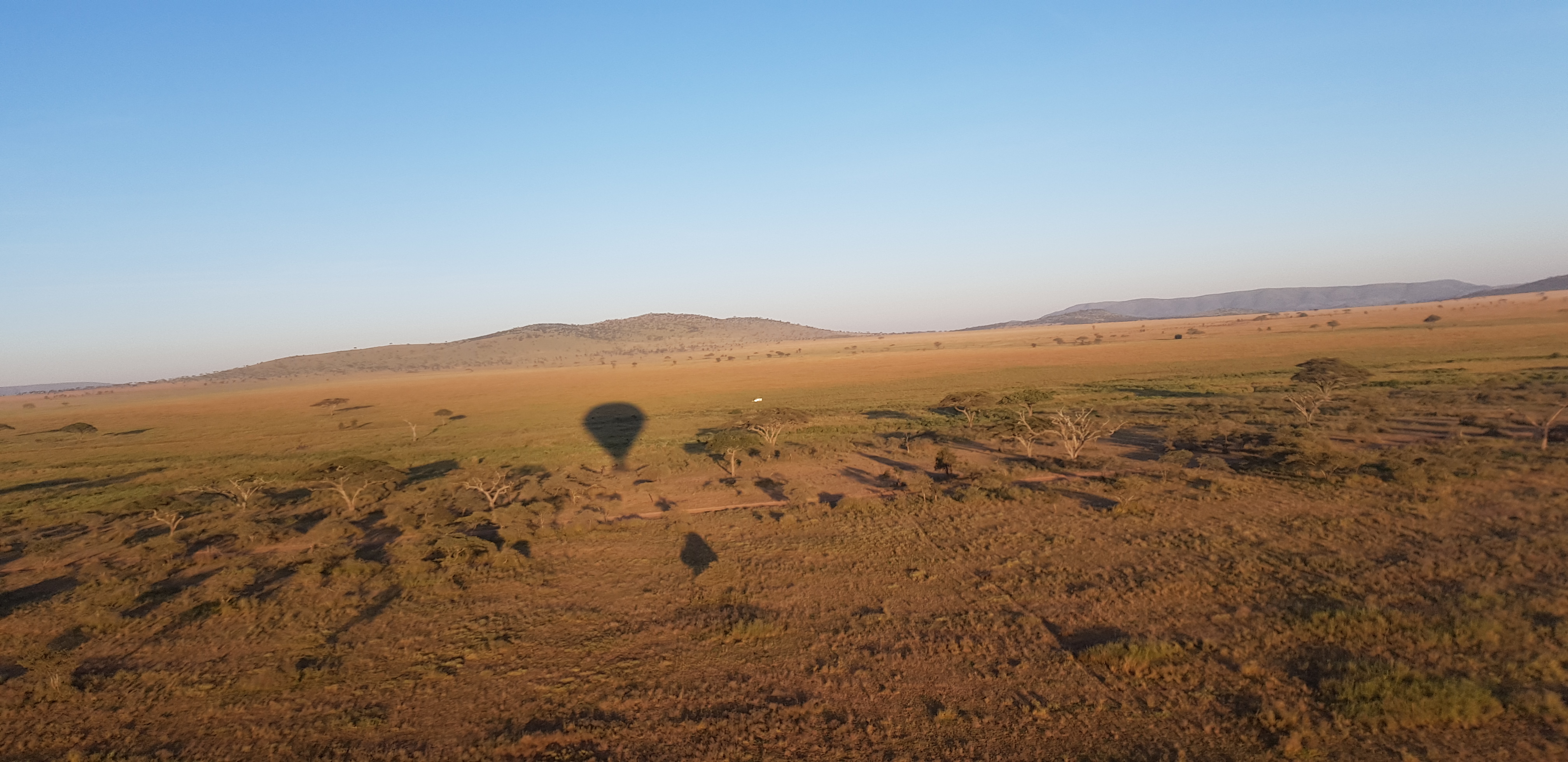 After our unforgettable experience came to end, we landed in a different field and were greeted with a glass of champagne and the most decadent brunch I have ever tasted. Sipping my bubbles under a massive baobab tree in the middle of the Serengeti, I was overcome with bliss and emotion. To this day, it remains the most spectacular sunrise of my entire life.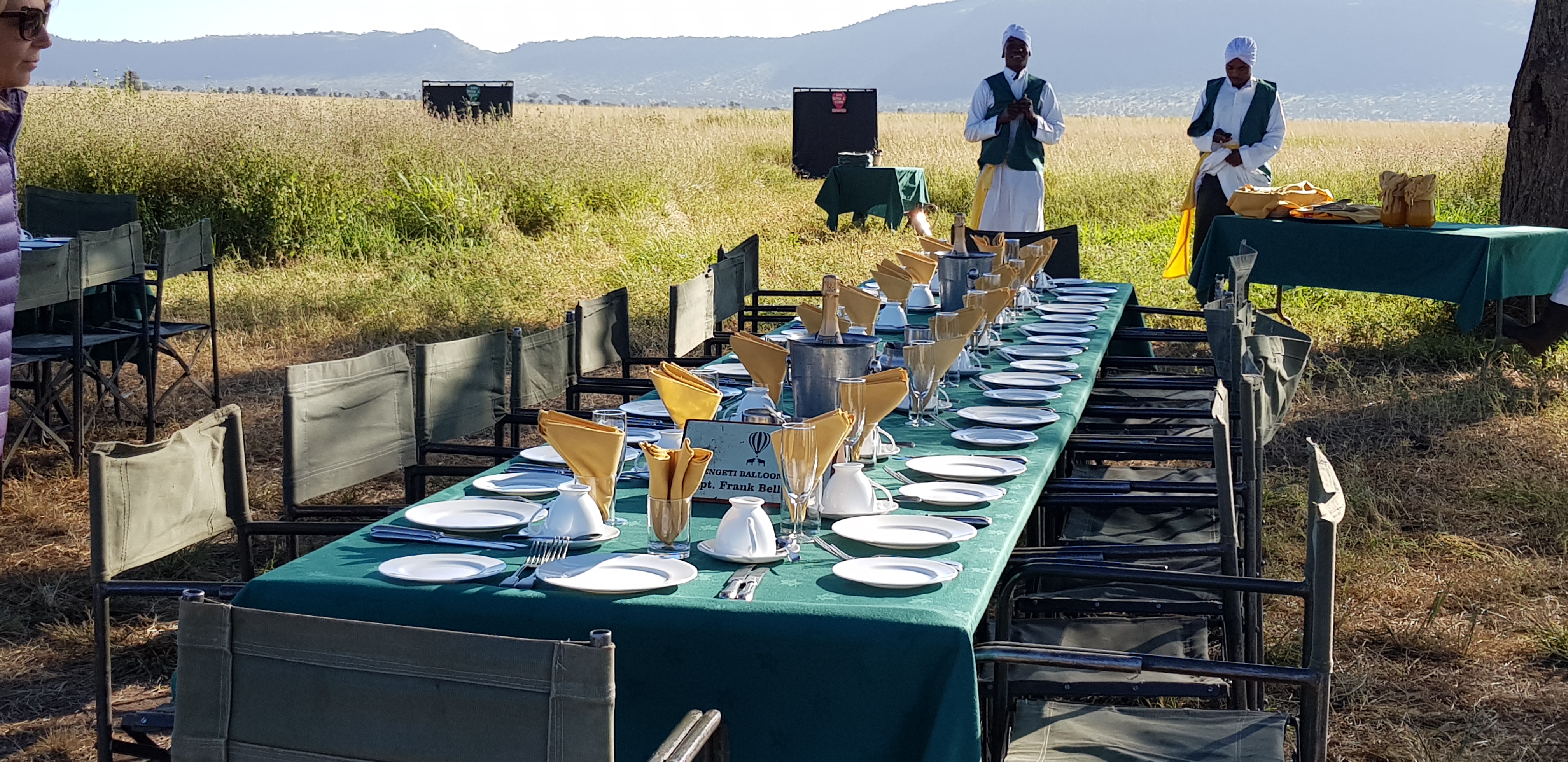 By Jen Palmer
Women for Wildlife – Global