Smouldering sunsets, ancient traditions, incredible animals…
Everybody should experience Africa at least once in their lifetime. Our luxury train safaris are a unique way to see and experience this vast continent. The Blue Train Experience is a luxury train safari that offers magnificent views and captivating experiences.
Many first time visitors to Africa report a strange sense of recognition, which some people attribute to the fact it's our species' native home. The National Geographic called this, 'a feeling of coming home to a place where you've never been'. Millions of years ago, our ancestors became human in this country, and it's where the earliest humanoid fossils have been discovered.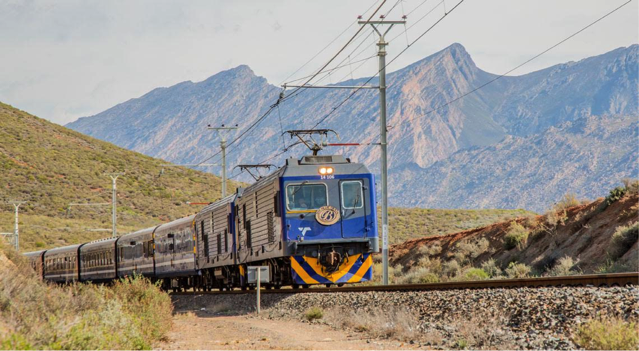 Africa is often called 'the oldest continent', because it's the one landmass that kept its position when others drifted away from the primeval supercontinent of Pangaea.
It's also the country with the most impressive array of animals in the world. With its huge ark of wildlife, the huge continent of Africa is usually a top destination for animal lovers. It is home to what old trophy hunters called, 'The Big Five': lions, leopards, elephants, rhinos and Cape buffalo.
You've probably heard of the famous Trans-Siberian railway, but perhaps didn't know that Africa has an equally spectacular train line. In the 19th century, the world's oldest continent harnessed the power of steam technology, to link Africa's vast south to its north. During this time Africa was often called 'the dark continent', because it was considered so mysterious. Even now, many of us feel that sense of mystery when visiting Africa.
The Blue Train Experience.
Forget travelling through the barren landscape of Siberia. The Blue Train Experience is a unique safari experience that will show you breath-taking landscapes, which in the past were the prestige of kings and presidents. The route is an epic 27-hour journey on two different routes, which includes travelling through Pretoria and Cape Town, the famous port city in South Africa.
One of the two routes take you through Hoedspruit where the Kruger National Park is located- one of Africa's biggest game reserves. It's here that you can see plenty of The Big Five. Hundreds of other animals also have their home here, include diverse species of birds, such as eagles and storks.
Travelling over untamed Savannah grasslands, you'll see parts of Africa teeming with wildlife. Our train safaris are ideal for everyone from honeymooners to avid explorers.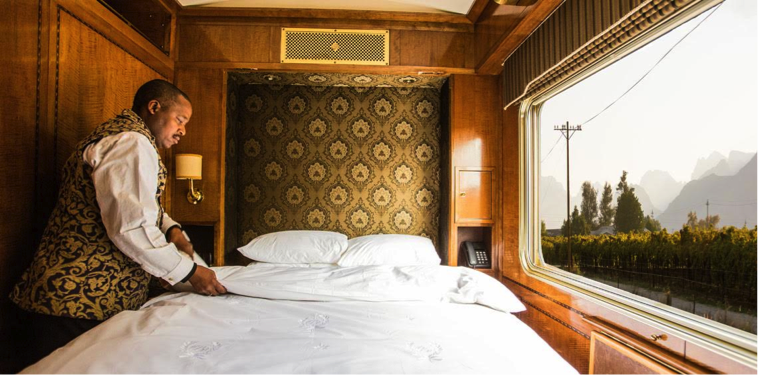 The train itself has luxury suites with personal butlers, luxurious baths and private entertainment systems. During your journey you'll also enjoy fine dining in a luxurious atmosphere, with light jazz and classical music playing in the background.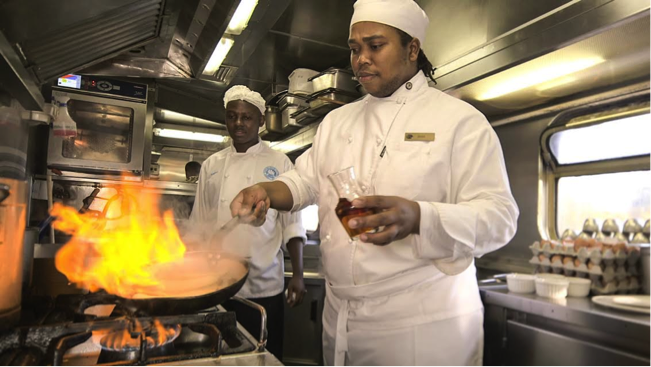 Discover more about our luxury train safaris today. Let the adventure start today.
Or find out more about Ubon Safari's Blue Train packages by giving us a call on +44 203 1980 484