When packing for a beach holiday we all have those staple items: a bottle of sun cream, fashionable swim wear, travel money…
But as you may have learnt, when researching those injections for yellow fever, preparing for an African safari is somewhat different. You are off on the adventure of a lifetime, after all. Would Frodo have prepared for his journey to Middle Earth with nothing but a pair of sunglasses?
Indeed, the contents of your suitcase are likely to be more geared towards the exciting activities ahead, as much as the tropical climate.
So here is Ubon Safari's guide to what to pack for a safari. Just don't forget your toothbrush!
What kind of clothes do I pack?
Unlike with some holidays, it's not just a matter of cramming in as many floaty dresses or beach shorts as possible. With a safari, if you want to spot those incredible animals you'll need to be properly camouflaged.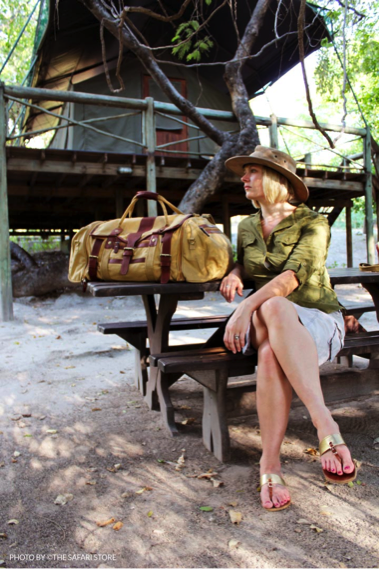 Photo credit: The Safari Store
If you wear a bright clothing, those elusive critters won't be showing their faces too much.
Think neutral for a safari.
White clothing is not only best for the heat, but for the spotting of animals. As might be imagined, neutral colours like khaki, light brown and green are also a great idea. Think army colours and you're on the right track.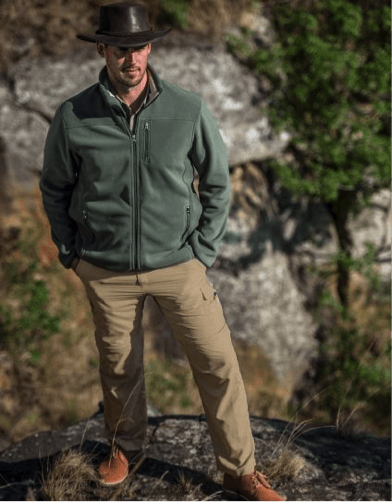 Photo credit: The Safari Store
With climates like Tanzania, you don't want to be sweltering, but you must remember that the nights are much cooler. So it's important to bring long sleeved tops along with t-shirts. A jacket will also be extremely handy for your safari.
Now onto the supplies…
Essential supplies for your suitcase.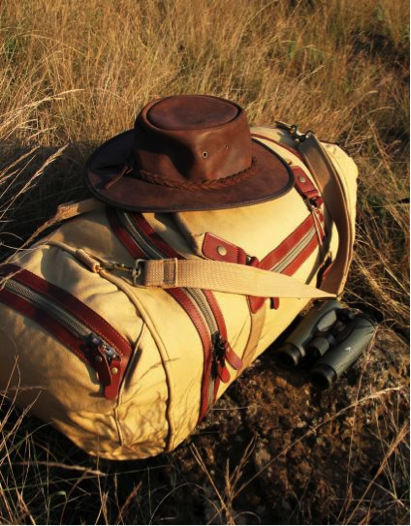 Photo credit: The Safari Store
Insect repellent. As might be imagined, a bottle of bug spray is an absolute must in Africa. Insects are much more dangerous than in European countries.
Malaria tablets should be a massive priority. It is also advised you bring re-hydration salts, tablets for flu and diarrhoea, and a supply of painkillers.
Cosmetics like lip balm, skin cream and sanitary items are recommended. (The latter are likely to be hard to come by). Wet wipes are also very handy for when you're on the road. But don't worry too much about soap and shower gel- most lodges provide these.
A powerful torch. Lights in lodges run on generators, which usually go off around 10 to 11pm.
Physical cash. It's best to bring travel money rather than your credit card, as you probably won't find many credit card facilities at lodges or camps. For more information on currency in Africa, contact our team at Ubon Safari.
Sunglasses with polarized lenses and plenty of sun block.
Binoculars for close-ups of the incredible wildlife.
When it comes to plugs, you'll need a 3-prong adaptor (round or square).
Plastic bags for muddy shoes, so your luggage doesn't get mucky.
And don't forget those important documents.
These should include:
Passport (including extra copy kept separately)
Correct visas
Your itinerary and flight tickets
Travel insurance
Emergency contacts for when you're on safari
Extra passport photos
A copy of marriage certificate if required
A copy of your prescriptions/medical history.
The luggage itself.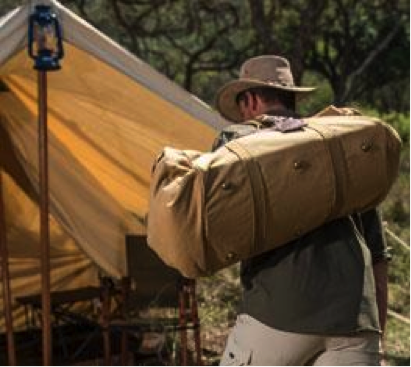 Photo credit: The Safari Store
Take warning heavy packers! Mobility is important when heading on a safari, as you'll be using many different forms on transport. But don't worry: staff at lodges are always happy to help with your suitcases.
A day pack is extremely useful, for those exciting trips in the wild.
For more advice on what to pack for a safari, simply contact Ubon Safari today.
+44 203 198 0484