We were delighted upon receiving the Zimbabwe Tourism Board's invitation to attend the Sanganai/ Hlunganagi Travel Expo held in Bulawayo and explore the Country.
Our group was a mix of Tour operators and Journalists. We all met at London Gatwick Airport and checked in for our RwandAir flight to Harare's Robert Gabriel Mugabe International Airport flying via Kigali.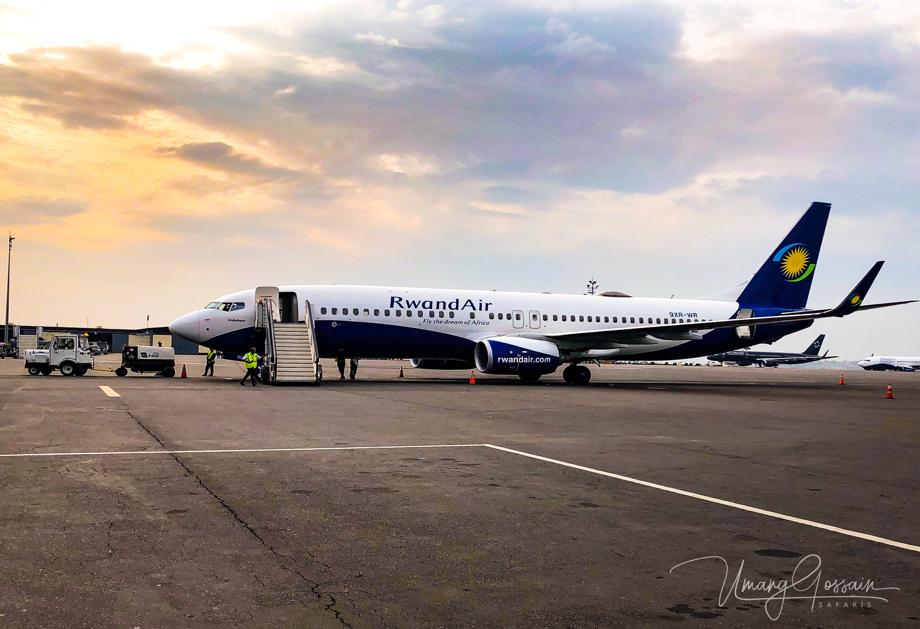 On arrival at Harare Airport, our group was assisted by a kind Immigration officer who fast-tracked the process for obtaining Visas.
We were warmly welcomed by our Driver "Canon", he was instrumental in driving us around for some parts of the trip.
Our first stop at the Rainbow Tower Hotel gave us time to refresh and collect our packed lunches en-route to Ancient City Lodge in Great Zimbabwe. After a long drive, we reached the lodge at night just in time for dinner before retiring to our rooms.
Next morning, we had the tour of the Great Zimbabwe Monument, which is a Unesco Heritage Site:
The Great Zimbabwe ruins are the largest collection of ruins in Africa South of the Sahara, known as the Capital of the Queen of Sheba according to an old age Legend, which is a unique testimony of the Bantu civilization of the Shona built between 11th – 15th Century. It was home to cattle herders
who also became adept at metalworking.
The city covers an area of 800 hectares and was an important trading center which was renowned from the Middle age onwards.
For history lovers and adventurers, this is a perfect place to visit. The terrain is slightly harsh with some areas to climb Granite Kopjes, but the views are stunning.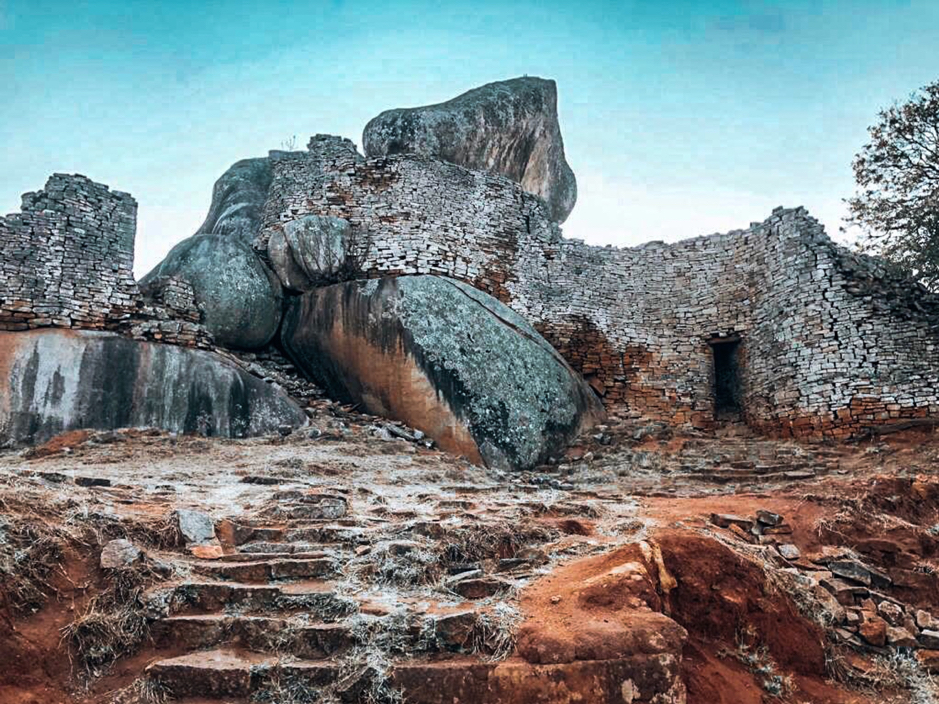 After a hearty breakfast back at the lodge, we drove to Gweru the Capital of Midlands Province, built along the Gweru River, originally named by the Ndebele tribe as Ikwelo "The Steep Place".
The town was originally established as a military outpost and the modern town was founded by Dr. Leander Starr Jameson in 1894. The First Bank was opened in 1896 and the stock exchange was in 1898. Gweru has since then, become a busy trade center with textile, gold, chrome, iron and platinum deposits in the area. The areas are surrounded by working farms with crops being exported worldwide.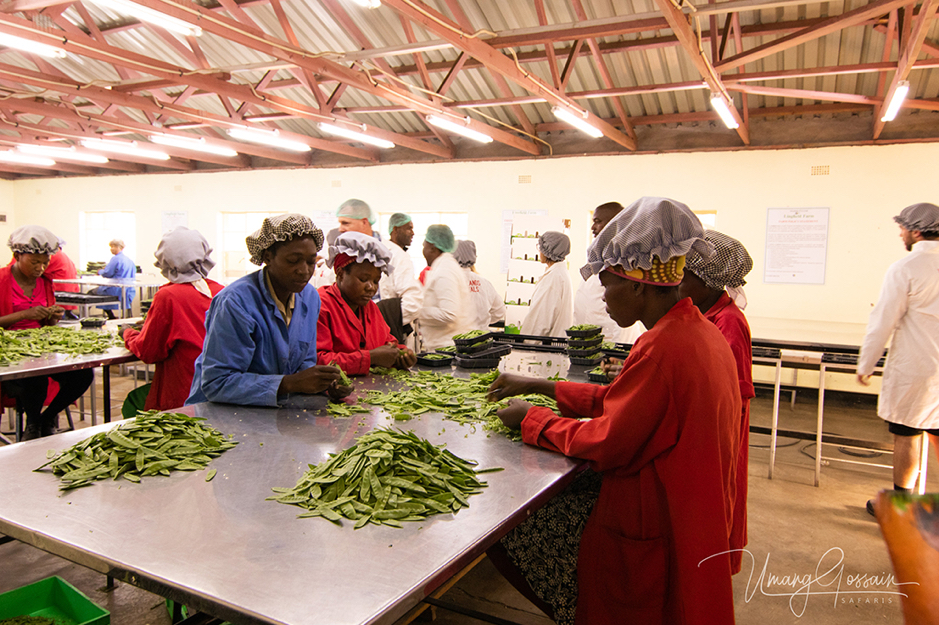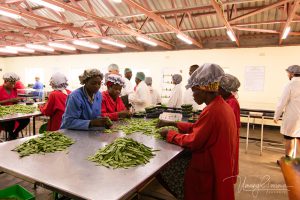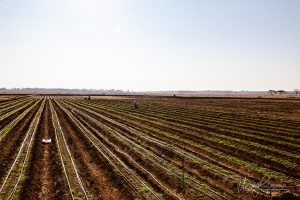 We visited the Lingfield Farm which exports snow peas to Europe. We continued with our onward journey to Bulawayo and checked in at Motsamai Guest, which would be our base for the next couple of days while we attended the Sanganai / Hlanganani Travel Expo and explored the area. This gave us an opportunity to visit the local night clubs in the area.
The next morning we checked out early and drove to Matobo Hills National Park, located in South Bulawayo. The National Park is known for the Matobo Hills, a range of balancing rock formations, created by the erosion of the granite plateau.
Much of the country's history has been written and played out within the confines of the Matobo Hills – from the ancient bushman using the granite faces as a canvas for their unique art to the more recent times when black and white met in war and peace.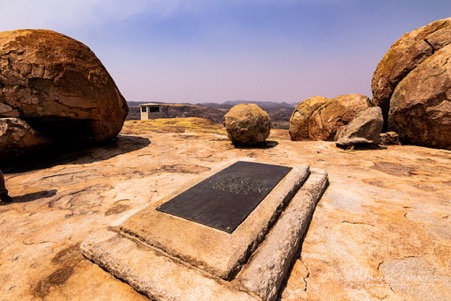 The park has significant populations of black eagles and both black and white rhinos. The grave of Cecil Rhodes, founder of former British colony Rhodesia, is carved into the summit of Malindidzimu.
The activities offered at Matobo would consist of Game viewing, Rhino Tracking, Mountain biking, Bird watching, cultural tours and a visit to Cecil Rhodes Grave to mention a few.
Our journey continued to Camp Amalinda, a beautiful Five star Lodge set within the granite outcrops offering you a feel of being one with nature and its surroundings. Billy, the camp manager showed us around after a refreshing Gin and Tonic and a delicious lunch at the lodge.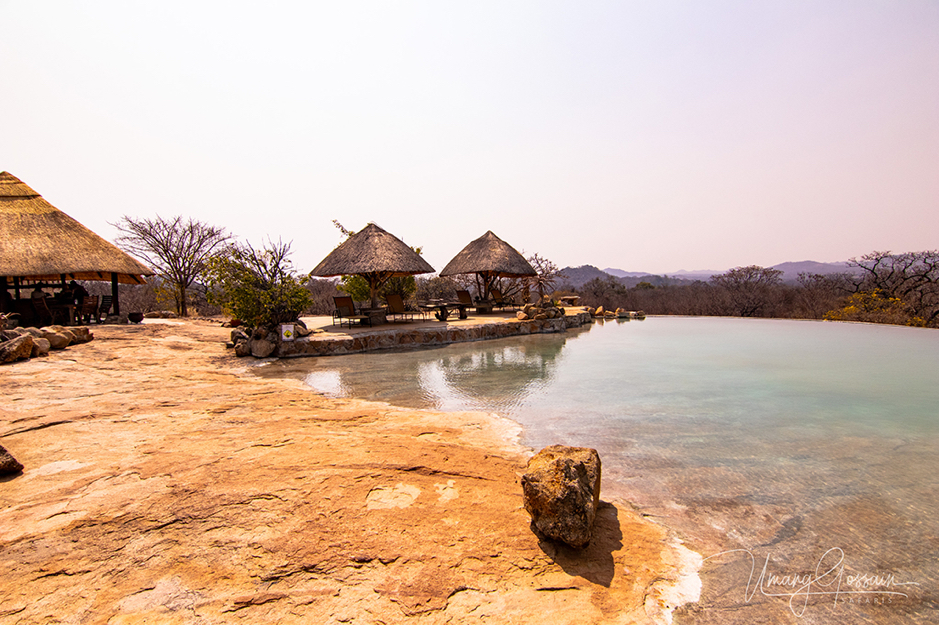 The following morning we drove to Hwange Safari Lodge with a visit to the Painted Dog Conservation, which is an organisation that evolved out of pure scientific research being conducted in Hwange National Park in the mid-1990s. Research shows the vast majority of dog deaths outside of Hwange were found to be due to human causes – snares, traffic accidents, shootings. This led the Organisation to be based in Hwange to contribute to painted dog conservation.
Hwange National Park is one of Africa's top National Parks, at 14,651 square kilometres, it is the largest national park in Zimbabwe.
The park offers different habitats for wildlife from Savanna grasslands to woodlands, with a variety of hundreds of species of birds. It is home to huge herds of elephants, prides of Lion, leopards, cheetahs and Wild Dogs and the rare Sable and Roan Antelope.
You can be sure to be amazed being in this less crowded magical Wilderness hotspot.
Hwange caters for all budgets from Budget to Luxury and has different accommodations options to choose from campsites, lodges and tented camps. Game viewing is conducted in open vehicles with experienced guides.
Other than the usual game drives, you have an opportunity to experience a walking safari and horse riding safaris for the experienced rider in this Park.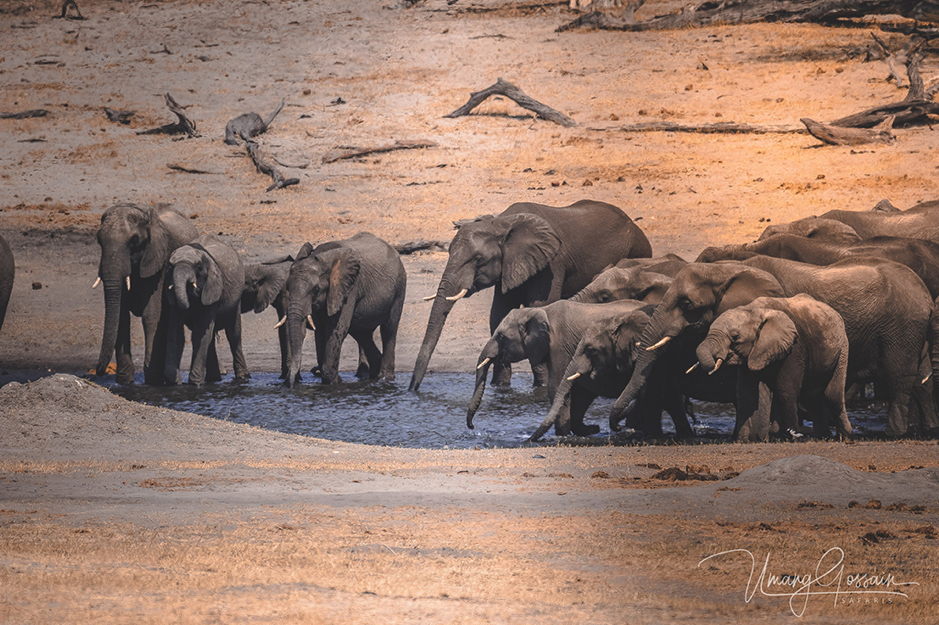 Our adventures continued on to Victoria Falls and the long day came to an end at Victoria Falls Safari Lodge, where we spent the night.
The lodge has a wonderful setup. You will experience a Dinner and Drum show with a Four Course Meal featuring local cuisine, non-stop entertainment and get to meet many travellers.
Whether you are a meat-lover or a vegetarian, you will find an array of delicious foods to select from.
Next morning, we were up very early for a Sunrise tour of the Mighty Victoria Falls (also known as Mosi-oa-Tunya – meaning "The Smoke that thunders"), an excellent opportunity for photography.
Victoria Falls is one of the Seven Wonders of the World and a Major Waterfall of the Zambezi River. There are different areas to view the Falls, you can walk through the Rain forest, bungee jump from a bridge crossing the river downstream, as well as White water Raft and if you don't mind spending a few hundred dollars, you can also get a birds' eye view of the falls by Helicopter.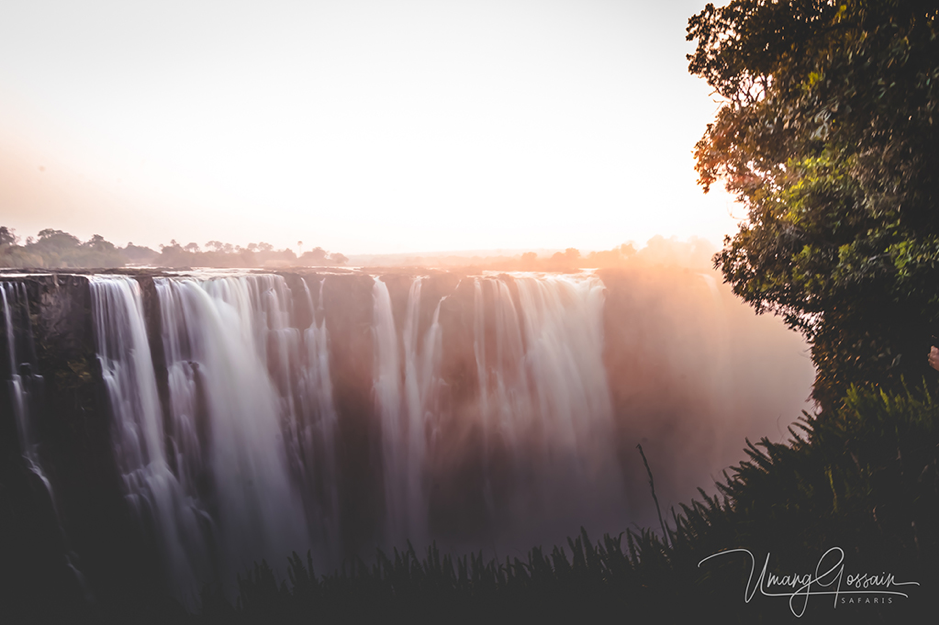 After the tour, we returned to the Lodge for a breakfast before getting picked up by the Open Safari vehicles of Chundu Island.
Chundu Island is a 1.4km long island on the mighty Zambezi River, only 21kms upstream from Victoria Falls in Zimbabwe. The property offers 8 luxurious, spacious  'Seychelles meets Zambezi' type suites sheltered by huge riverine trees on the island banks. At Chundu Island you are forced to relax and enjoy nature.
Here you can go on Island walks, canoeing on the river and experience some of the best Sunsets Africa has to offer on the sunset cruises. Game drives are conducted by highly trained professional driver/guides in Zambezi National Park.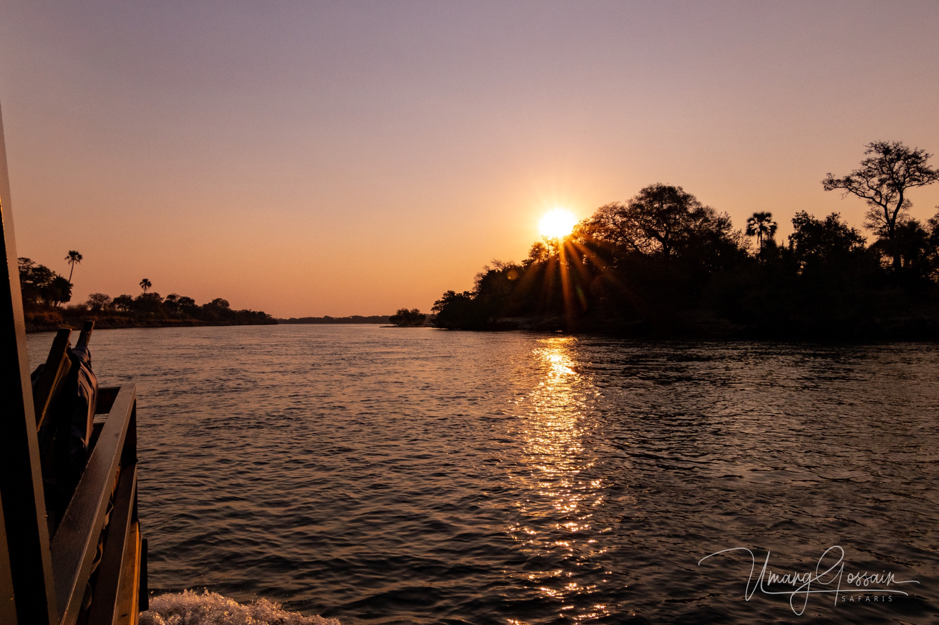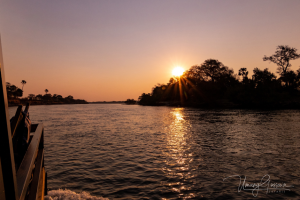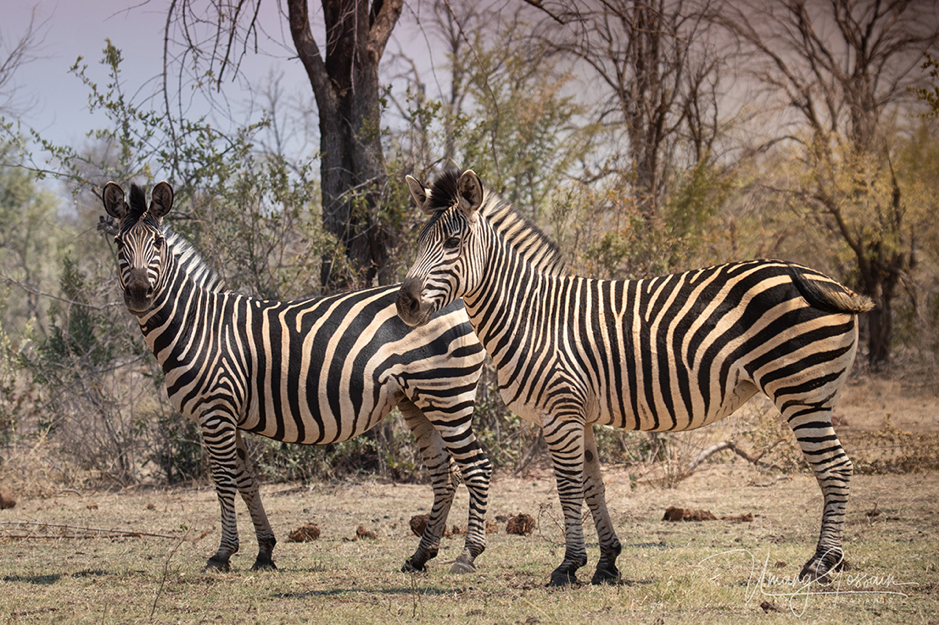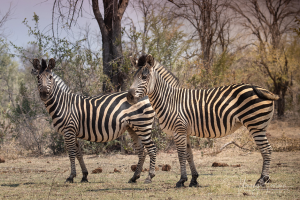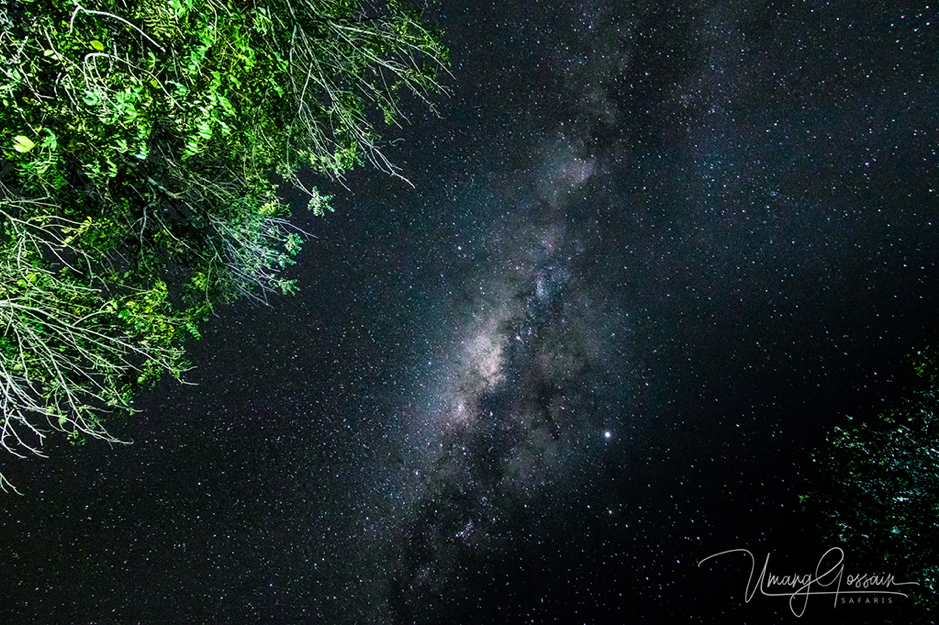 The following morning, we had a very early start, with packed breakfast, we were driven to Victoria Falls Airport for the flight to Harare. We stayed the next couple of nights at Bonte Garden Hotel, a colonial-style hotel with lush gardens and amenities for conferences.
Visiting the local market in Harare was an opportunity to interact with the friendly locals, it always felt very safe.
With more of Zimbabwe to explore, we left early to drive to Bushmans Rock, a beautiful property 40kms from Harare offering Polo, Horse-riding Safaris (with plains game), wedding venues, Game drives, Bushmans Rock Cave Painting tours and has a vineyard that was planted in the late 1930s.
With not being a skilled rider, I was skeptical of Horse riding but was certainly impressed with myself once I had done it. Bushmans Rock is one of the hidden gems in this amazing Country.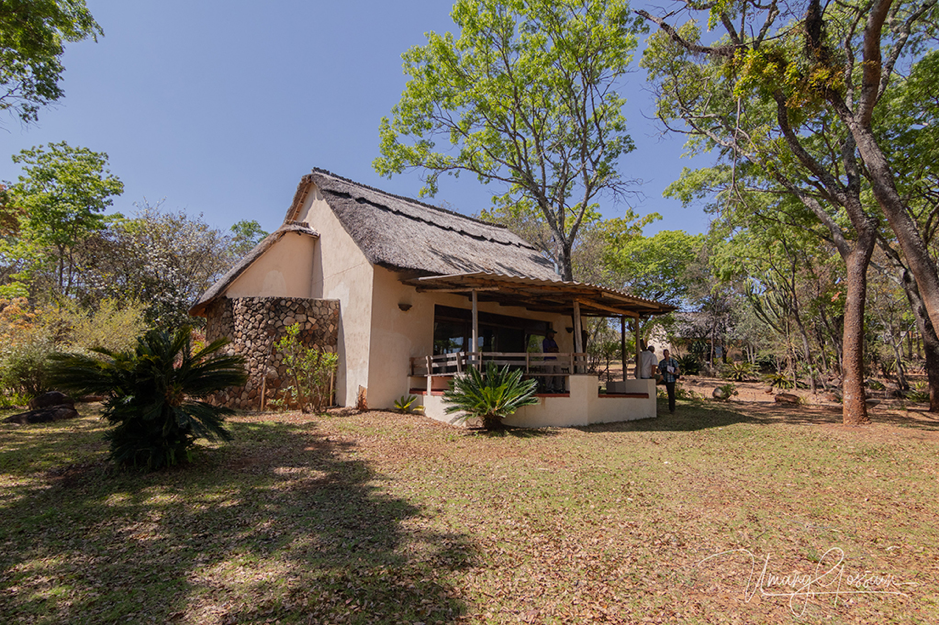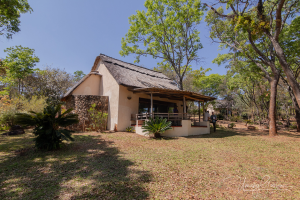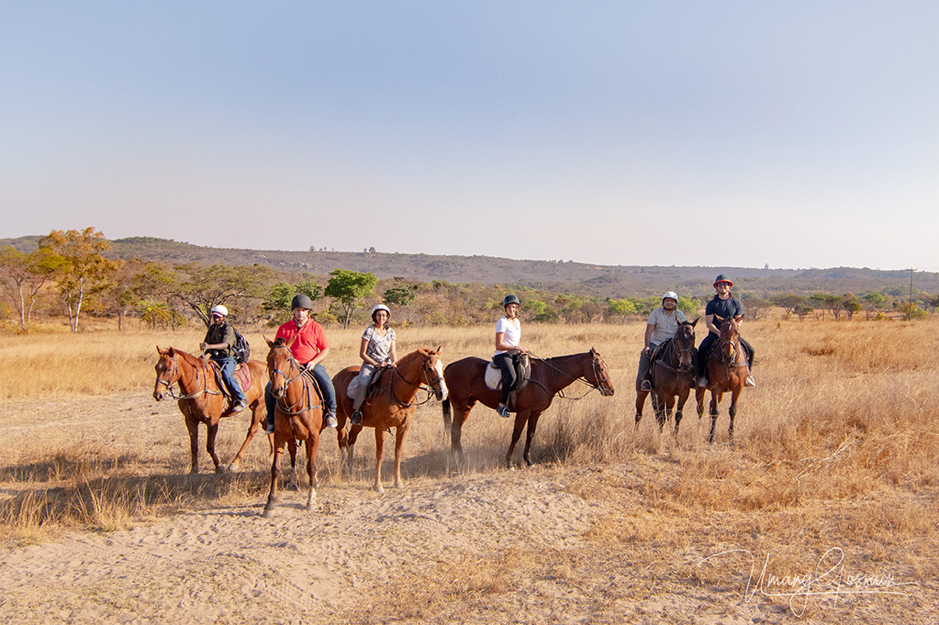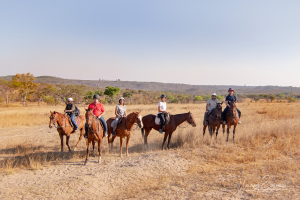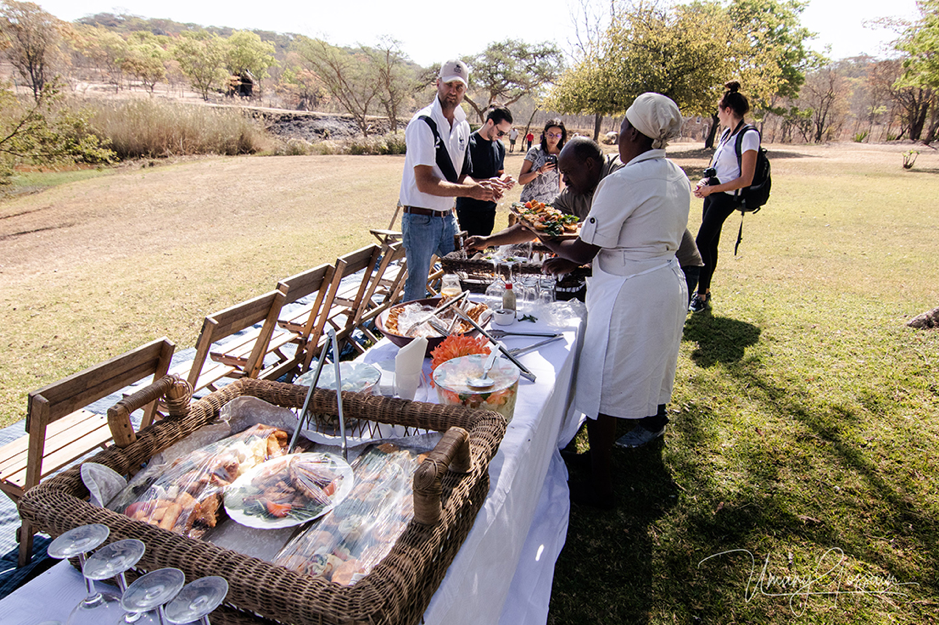 Our road trip took us to Musangano Lodge in Mutare, the Eastern Highlands where we checked in for an overnight.
Musangano Lodge is an owner-managed lodge on a 140hectares property. The Lodge is set in tranquillity with spectacular scenery. The Chalets are spacious with private verandas for couples or single travellers and lodges for larger groups or families. The PaMuchakata Restaurant offers delicious food with a blend of European and South African cooking.
The lodge activities focus on local cultural visits, guided walks, marked nature trails and bird watching.
It is ideally located for exploring the attractions of the Eastern Highlands like the Vumba Mountains, Nyanga National Park and Honde Valley.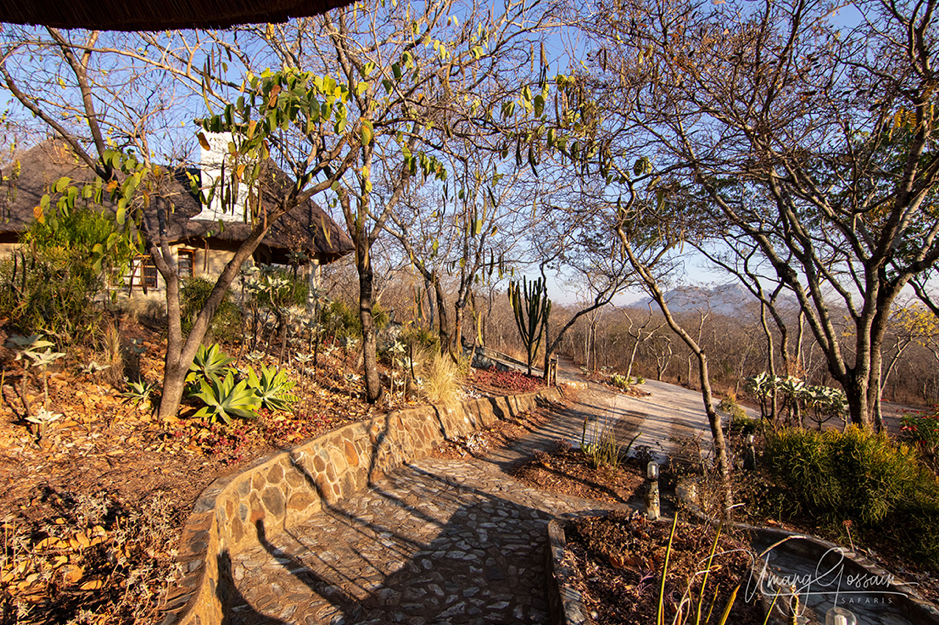 This morning, with another early start, we drove to Nyanga National Park, a 47,000 ha National Park set within the mountains of the Eastern Highlands of Zimbabwe.
The park is home to a variety of animals such as waterbuck, wildebeest, kudu and other plains game along with various waterfalls such as Nyangombe Falls, Mutarazi Falls (the second highest waterfall on the continent), Pungwe Gorge and Falls.
The freshwater in the area offers great opportunities for Trout Fishing.
We stopped for lunch at Rhodes Nyanga Hotel, which has been operating since the 1900s and has the Rhodes-Nyanga museum with some furniture once owned by Cecil Rhodes.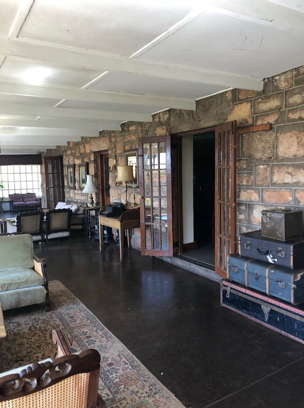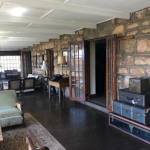 We continued our drive further towards the Mozambique border and stayed at the remote Aberfoyle Lodge. Here all activities are based out of the Lodge. You can drive to the Wamba Tea factory for a Tea Tour. The Lodge is run on Hydroelectricity and offers luxury and privacy surrounded by lush vegetation and mountains. Activities offered at the lodge are birding, nature walks and mountain hikes, tree canopy tours, white water rafting, Mutarazi falls Skywalk and skyline, kayaking, fishing, tennis, swimming, snooker and squash.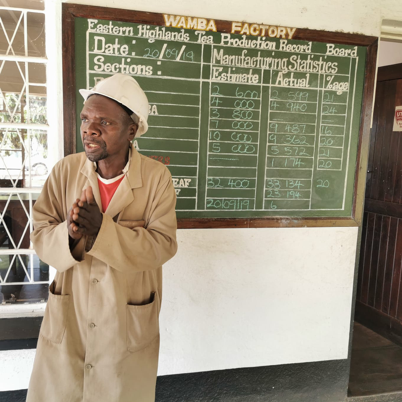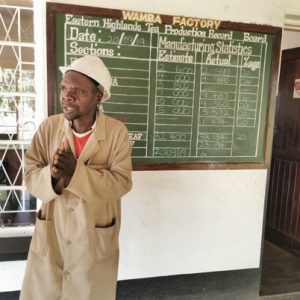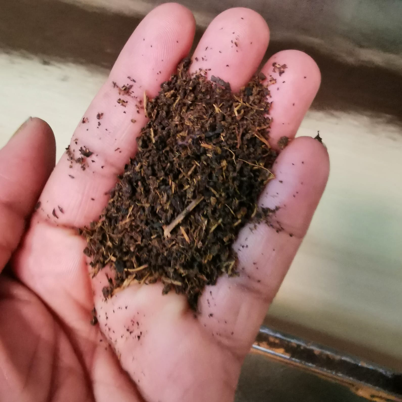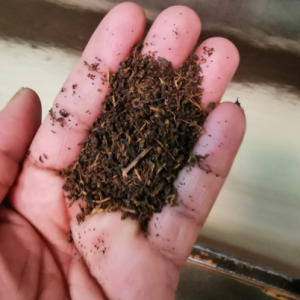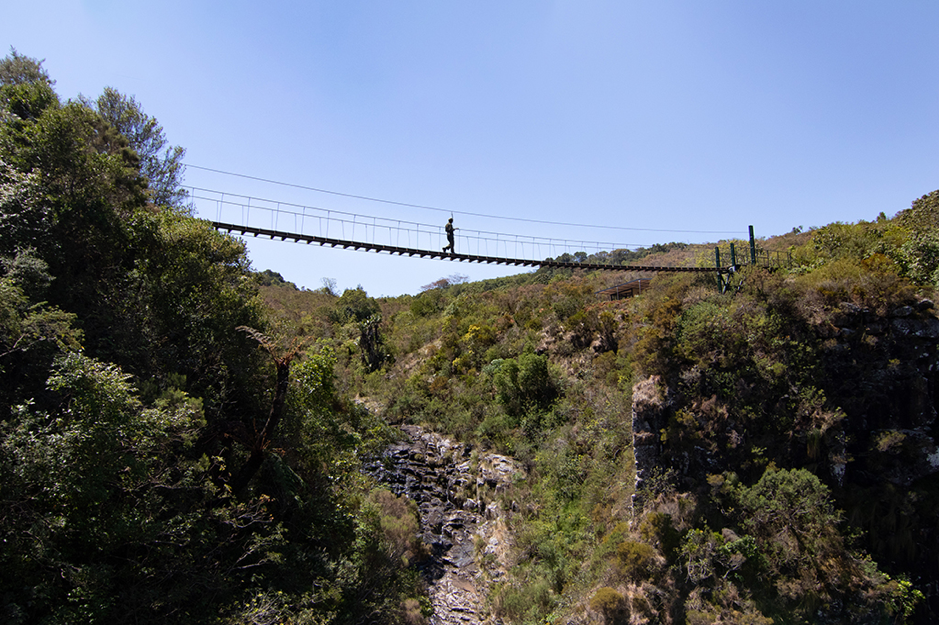 After a fun-filled and adventurous trip to Zimbabwe, topped with unforgettable hospitality and fantastic services, I was sad to leave this beautiful country.
If you are in two minds and are worried whether Zimbabwe is a destination for a family holiday, or if you are travelling as a couple or even as a solo traveller. Do not hesitate. Get in touch with us and let us guide you and show you how beautiful Zimbabwe is.
Email us on info@ubonsafari.com for further information.
When traveling to Zimbabwe, a few points to consider :
You must be prepared to drive long distances between some areas as the country is vast. The drive is certainly worth it as you get to see the country and meet the locals. Road networks are good and they are upgrading roads.
Currency in Zimbabwe: Carry small denominations of US Dollar notes.  A lot of local places do not accept international credit or debit cards. You would need to go to a bank and get an Eco card and top it up with Zimbabwean Bond to use locally. Currently, the Government is looking into resolving this issue.
Fuel in Zimbabwe: For Self-Drives around Zimbabwe, you would have to arrange fuel stops as fuel is a shortage. If you are on a Guided Safari you do not need to worry. Currently, the Government is looking at resolving this issue.
Is Zimbabwe Safe for Travel? Absolutely, Zimbabweans are very friendly, the country offers some of the best Cultural Tourism, Wildlife Experiences, Adventure Tourism and Historical Tourism in Africa.